The mission of the Foster Gallery for Christianity and the Fine Arts is to nurture mutual understanding and appreciation of the connection between art and faith, and to develop and strengthen relationships between artists, the community, and the church.
The Foster Gallery is made possible by the generous support of the Foster Endowment through the Peoria First United Methodist Church Foundation .
Ellen Foster was a member of First United Methodist Church who endowed the Thomas S. Foster Endowment for Christianity and the Fine Arts. "Ellie" was known to friends as a talented, gracious, spirit-filled lady who strived to make a difference. Active in both church and civic activities, this gallery is named for the Fosters in honor of their contribution "to provide partial funding of an outreach ministry of First United Methodist Church of Peoria which will focus on the impact of Christianity on the fine arts."
The public is welcome to all events and exhibits at no cost.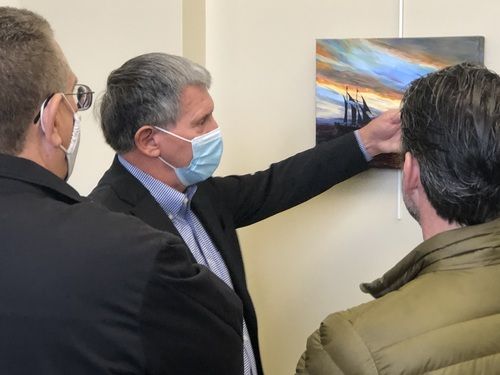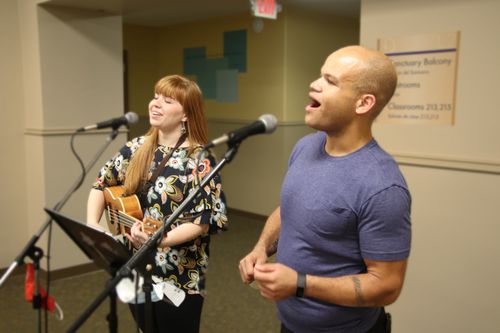 On Exhibit: June 29 - July 23
First Friday Reception: July 1, 5-8 PM
with Music by Cindy Silver and Beth Williams

In collaboration with the Peoria Historical Society, the Foster Gallery at Peoria First United Methodist Church is pleased to present this exhibit.

They called themselves "The Men's Saturday Afternoon Sketch Club." Organized by Peorian Hedley Waycott, the men met at Waycott's Peoria Art Shop on Main Street near the Palace Theater during the late 1800s. There Waycott and his friends created art heavily influenced by European Impressionism and Pointillism.
From its collection, the Peoria Historical Society presents distinctive Hedley Waycott oils and watercolors, a few not previously or recently shown in an exhibition, and select works from Waycott's contemporaries.


Monday through Friday | 9 AM - 1 PM
Sunday | 8:30 AM - noon
Other showings by appointment
Contact the Foster Gallery