We're easy to find in Downtown Peoria
Set your GPS: 116 NE Perry Ave., Peoria, IL
We're in walking distance to the Convention Center, Peoria Public Library, the Federal Building and even a great little coffee shop.
"I believe you'll find us to be a place where you can find the love and grace of Jesus, and the encouragement of a church family and friends. This is a place where we are all challenged to make a difference."
Rev. Dr. Tim Ozment, Directing Pastor
Click on any of these panels to begin your tour of the ministry opportunities and groups available here at FUMC.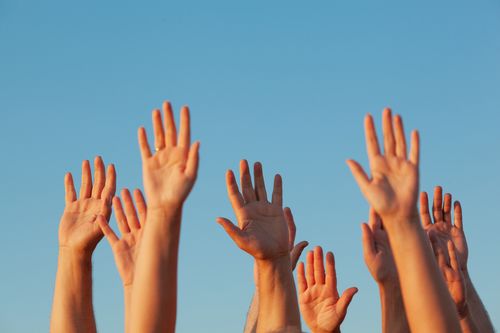 We want to stay in touch with you in the best way possible, so if you watch one of our online broadcasts, would you be so kind to let us know you're here? Just click the button below and check in. Feel free to add prayer requests or any other comments.
Everyone's got a place they fit in. And we've got a place that's the perfect fit for you. Find the perfect ministry opportunity where you can shine. Contact Julie Bell, our Director of Connectional Ministries, and she'll help you find an opportunity to serve.
If you are able to give, your offerings assure that our work for Jesus will continue strong long after the present day threat has passed.
Click below to download a pdf version of our weekly email news blast, eHighlights. You'll find all the info you need to be updated on the week's happenings at FUMC. You may also click to be added to our mailing list to receive fresh new eHighlights every Friday morning in your inbox
Click here to go to our media page where you can view live worship services as they happen, or check out our worship service archives.
This isn't your typical church podcast. It's an in-depth look at the topics and issues that are important in the Peoria region, great stories of hope, and ways that you can make a difference in the world around you. 116 is our address, but it's also a reflection of our heart.
Membership and Baptism Sunday is coming up February 20. Members of FUMC profess faith in God, our desire to live as disciples of Jesus Christ, and commit to join with our church community as we keep the vows made at baptism. Membership is completed by a transfer of membership from another congregation or by profession of faith. On Membership Sunday you will either take or renew your membership vows. To find out more, and get started towards membership, please click below.
Interactive Worship
for Kids
We are excited to offer an interactive worship experience for children each Sunday that includes video Bible lessons, prayer, activities to go with the lessons, children's messages, and more. Click below to give your children the freedom to worship our God on their level.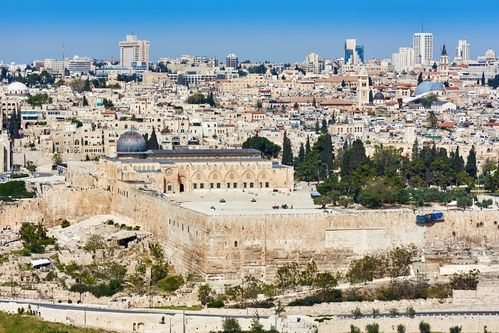 Have you ever wondered what the land of the Bible actually looks, feels, and smells like? We're planning a Holy Land trip to Israel and the surrounding area for February 13 - 22, 2023. If your curiosity is peaked, please fill-out and submit the form to the right to let us know of your interest. You may also download the current intinerary (subject to change) below.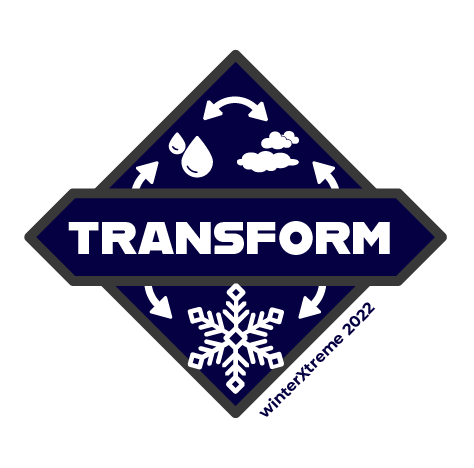 Winter Xtreme 2022: Trasform will help youth in grades 6-12 discover what it means to transform and learn more about our great God. This will be our eigth annual trek to East Troy, Wisconsin, for students to enjoy a weekend full of wintery fun and deeper learning about God. Camp Timber-lee has a wide range of indoor and outdoor activities, including broomball, cross country skiing, karaoke, tobogganing, trail rides, tubing, ziplining, crafts, and a science center. It will be a great weekend to play in the snow (they make their own if needed) and learn more about God. Winter Xtreme will be February 4-6. Register by January 16.
GriefShare is a 13-week Christian grief support group being held at FUMC on Tuesday afternoons 1-3. A combination of videos by grief experts, guided discussion and personal study is used to ensure you do not have to grieve alone. If you or someone you know has lost a loved one you can learn more by submitting the brief, confidential form below. Cost is $20 with scholarships available.



Exhibiting January 13 - February 3
Click here to go to our Foster Gallery page for more details.
Our minds turn to togetherness this time of year. There are family gatherings, special events, and seasonal parties. As we contemplate a second year where the pandemic was a major factor in our lives, we invite you to join us for moments of sacred reflection. Get the update on the return of Lessons & Carols, hear the calling to steward our resources well, and find help if you're facing a blue Christmas. You'll find this, and so much more, in our current edition of The Herald magazine.

Click below to view the online version, or to download the pdf version.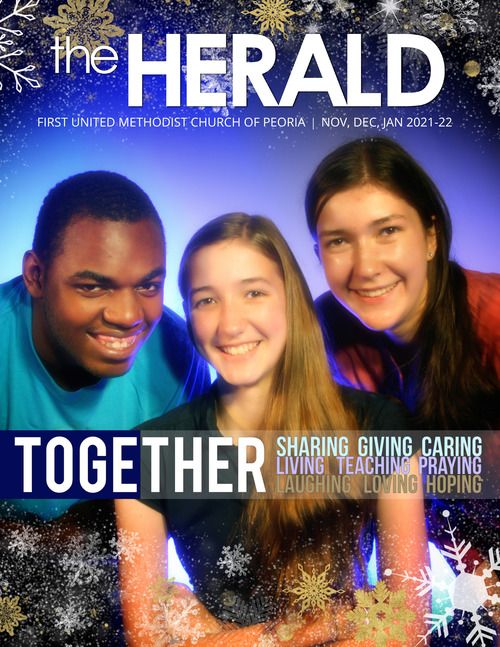 If you are in need of assistance, click here to find out about the services we provide and information about other resources for help.