JOIN US FOR THE CONVERSATION
We're easy to find in Downtown Peoria
Set your GPS: 116 NE Perry Ave., Peoria, IL
We're in walking distance to the Convention Center, Peoria Public Library, the Federal Building and even a great little coffee shop.
"I believe you'll find us to be a place where you can find the love and grace of Jesus, and the encouragement of a church family and friends. This is a place where we are all challenged to make a difference."
Rev. Dr. Tim Ozment, Directing Pastor
Click on any of these panels to begin your tour of the ministry opportunities and groups available here at FUMC.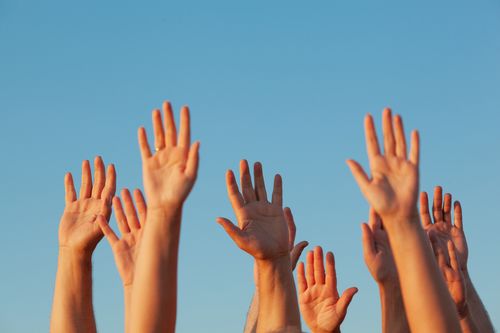 We want to stay in touch with you in the best way possible, so if you watch one of our online broadcasts, would you be so kind to let us know you're here? Just click the button below and check in. Feel free to add prayer requests or any other comments.
If you are able to give, your offerings assure that our work for Jesus will continue strong long after the present day threat has passed.
Interactive Worship
for Kids
We are excited to offer an interactive worship experience for children each Sunday that includes video Bible lessons, prayer, activities to go with the lessons, children's messages, and more. Click below to give your children the freedom to worship our God on their level.
Click here to go to our media page where you can view live worship services as they happen, or check out our worship service archives.
This isn't your typical church podcast. It's an in-depth look at the topics and issues that are important in the Peoria region, great stories of hope, and ways that you can make a difference in the world around you. 116 is our address, but it's also a reflection of our heart.
We have a special place for our youngest, and youngest at heart. Join us on our Wee Bitties page for these special broadcasts. And, be sure to have your thumbs up!
The 116: Our Official Podcast!
Our podcast goes higher, wider, closer, and deeper looking into the topics that fire up our ministry work together. Join us for the conversation... we want to enrich your life and help you power up your journey with Jesus.
THE 116 is available in both video and audio. Subscribe to The 116, our YouTube channel (it's free!). Listen on your favorite podcast platform.
Creativity has been key in making meaningful ministry multiply in a time of social distancing. Now that summer is approaching, and the pandemic still looms, how will that affect Vacation Bible School, Youth Camps, and other typical summer ministries? Our Summer Sunshine issue will give you the big picture view of what to expect in these ministries for 2021, as well as important ministries like Morton Square Soccer. You'll also find an intriguing look at Bach's Bible with our very own Dr. John Orfe, Douglas Grogan will answer your questions about our Holy Week drama presentation, along with many other important updates and stories. Here is an encouraging look at what God is doing among us, and how we hope this summer will shine like no other.

Click below to view the online version, or to download the pdf version.
If you are in need of assistance, click here to find out about the services we provide and information about other resources for help.