The World Will Never Be the Same Again
By the Rev. Dr. Timothy Ozment

Our lives are so much different now than they were just a few months ago.

Who would have guessed that restaurants, retail stores, banks, churches, etc., would be closed to walk-in business? Who would have guessed that the way we shop, do church, and life in general would change this drastically?

At Pentecost, the disciples were all together, probably in Solomon's Portico, which was part of the temple grounds located in Jerusalem. They were praying and seeking the power and presence of the Holy Spirit just as Jesus had instructed them. As they were praying, a sound like a mighty rushing wind blew through the area where they were meeting. What looked like tongues of fire descended from above and rested upon each of the disciples gathered there. Men and women, young and old received the gift of the Holy Spirit and began to boldly proclaim their faith in Jesus as the Son sent from God for the salvation of the world. From that moment on, the disciples and the world would never be the same again.

This was not the first time the disciples' lives had been transformed. It would not be the last time, either. From fishing boats, political aspirations, beneath trees, and tax booths, the disciples had been called into ministry. The realities they knew before Jesus met them was not what would continue. Often in stages, and occasionally in giant leaps, the disciples' lives were transformed. From their first call to follow Jesus until they left this world behind, the disciples were continually moving forward to answer God's call as the Holy Spirit gave direction.

I believe and I choose to see that life being different now than it was a few months ago is not a punishment from God. Rather, God is allowing this season to exist in order to change us. God is offering us an opportunity to emerge from this season different, changed, and transformed from how we were at the beginning.

We're a people of habit. Given the opportunity, we would keep our old well-worn tennis shoes and cozy sweater or t-shirt even though they are threadbare and worn out. Why? Because they're comfy and we know them well. They fit us in all the right places, and they bring the comfort of familiarity. The same is true about many habits in our life, family, and church.

What we need is a Pentecost experience to give us the courage and power to be different and let go of those things that no longer serve us well. Pentecost is that kind of sudden and giant leap forward. It's not the only experience, for the better, that we need. But, it is an important one, and one well worth visiting again and again. The disciples, prior to Pentecost, didn't know what their next daty would look like, and neither do we. But, we know the One who does. God has not been caught off guard by any of this. In fact, God is using this season to prune, plant, and produce new fruit in us.

What change, big or small, needs to take place in your life, family, or church? What change might you invite God to initiate during this season? How might you leverage this shelter-in-place time as an opportunity for God to wipe the slate clean and give you, your family, and your church a new start?

One way FUMC is answering these questions is to engage the Unstuck Group to help us assess, strategically plan, and possibly restructure parts of our church around the mission and vision we believe God is calling us to. Like the disciples in the upper room, rather than let all the unknowns of this time paralyze us, we're asking God to reveal to us the truth of our current reality, the possibilities of where God wants to lead us, and for the boldness to step out in faith into God's future for us.

We're asking you to join us in prayer for yourself, the church, and for the participants in this process. May this work, and may this season be a Pentecost experience for us all.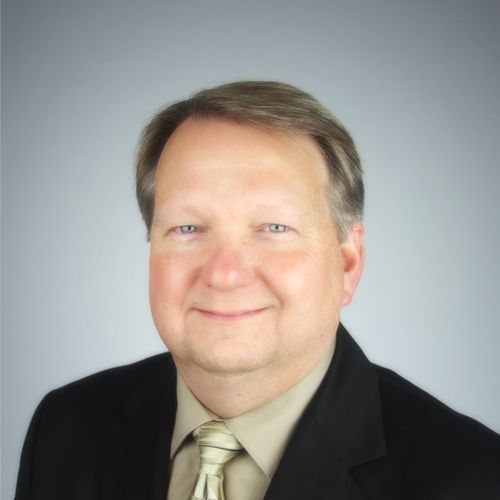 is the Directing Pastor of First United Methodist Church - Peoria