The Monthly Magazine of First United Methodist Church
Download the December Edition
Get all the information on our Advent activities and worship opportunities. Read stories from the heart of our popular Lessons & Carols event which features Greg Batton and Yvonne Greer as this year's narrators.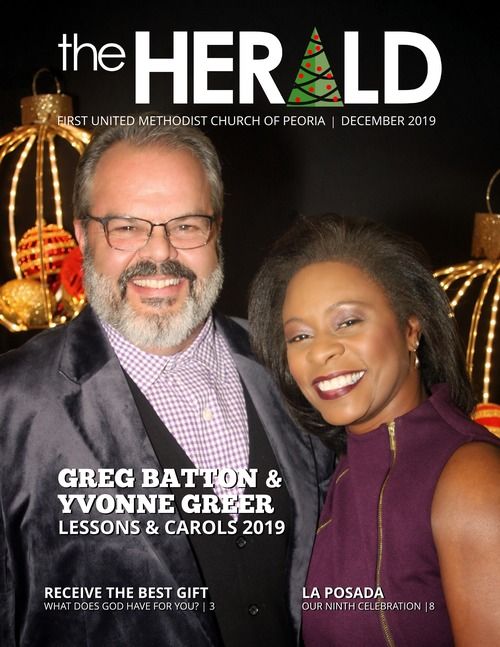 Subscribe to our weekly electronic newsletter
We won't fill your inbox with emails. You'll have the option to receive our weekly eHighlights, The Herald digital edition, children's department news, and more!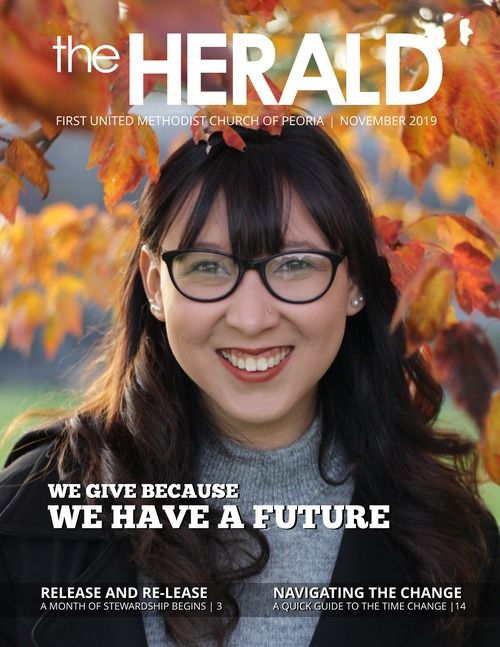 November Edition Archived Download
October Edition Archived Download