The Monthly Magazine of First United Methodist Church
Download the April 2020 Edition
Our conversations this month are full of terms we've never used before like "social distancing." We're washing our hands a lot and wondering when we will be able to meet together again, and just how long it will take to flatten the COVID-19 curve. Our new edition of The Herald finds us balancing our plans with the realities that these crazy days press upon us. Above all, nothing can quench our hope in Christ, and that hope is thick within these pages.

Subscribe to our weekly electronic newsletter
We won't fill your inbox with emails. You'll have the option to receive our weekly eHighlights, The Herald digital edition, children's department news, and more!
March 2020 Edition Archived Download
January/February 2020 Edition Archived Download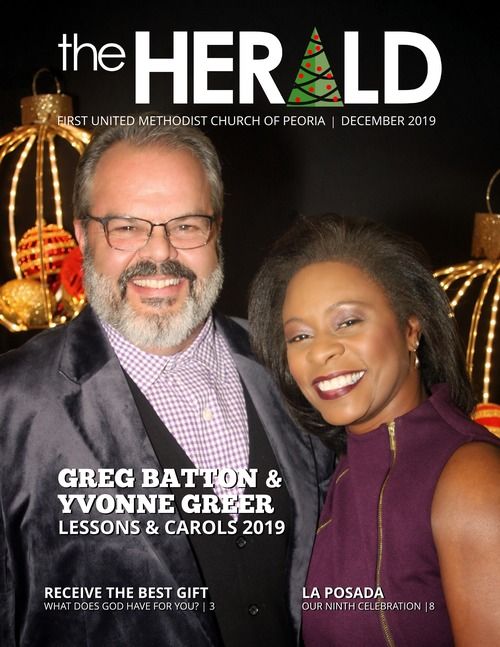 December 2019 Edition Archived Download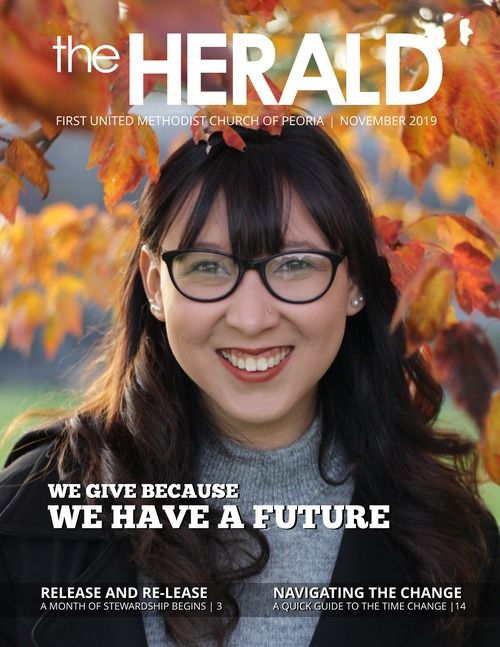 November 2019 Edition Archived Download
October 2019 Edition Archived Download