The Online Magazine of First United Methodist Church
July 2020: TOGETHER AGAIN
Welcome to the online home of The Herald magazine
A publication of Peoria First United Methodist Church
A Great Morning of Outdoor Worship
As we find our way back from the COVID-19 related shutdown, and navigate all the procedures and precautions required of us, we are discovering new ways to be the church. In June, we celebrated our first outdoor worship experience. The service featured a wonderful blend of worship styles from our traditional, Renew, and Renuevo services. The event was well-attended and well-received. Look for details coming soon about our next outdoor event.
On the cover
Jake Lessen, a member of our Renew worship band, lays down a worship riff during our first outdoor service in June. Photo by Greg Fish
From Shutdown to Break-out: A Church Moving Forward
By Pastor Tim Ozment

One year ago, pastors and lay delegates would have been at the Annual Conference at the Peoria Civic Center singing, And Are We Yet Alive?

This year, the question that song asks is perhaps more appropriate than at any time I can remember. The answer to that question, however, takes on a number of meanings. And the answer seems to be, "Yes, but…"

Are we yet alive? Yes, but we're not meeting in the church like we used to. By the time of the release of this edition of The Herald, we will have had at least one outdoor/parking lot worship service. The music will have been inspirational, the prayers real, and we will have experienced communion in all of its wonderful, yet distanced, manifestation.
A Different Kind of Pandemic
By Pastor Tanya Edwards-Evans

Over the past few months, we have struggled with issues of isolation, frustration, and self-preservation.

We thought we were moving to some form of normalcy. However, we now find ourselves in another pandemic.

The COVID-19 crisis revealed disparities that exist in our culture which have denied many of us working towards the American Dream. The current pandemic has killed over 100,000 Americans in just 90 days.

But, a different pandemic has taken over the news. This one is made up of racial unrest due to the number of Blacks/African-Americans that have been killed by the police and by citizens of all races.
Despite Restrictions, Love Lives On
By Dan Philips

Our church doors may be closed, but our hearts are always open.

FUMC Community Ministries have always strived to provide important services to our neighbors in need. When the pandemic hit, it presented us with unique challenges and opportunities. The challenges include providing meaningful outreach while maintaining a safe healthy environment for all. The opportunity is to show our neighbors that God is always with us even when it seems the rest of the world is not. The pandemic did change our methods, but not our mission: to deliver blessings with care, compassion, and a positive loving attitude that reflects God's love for us all.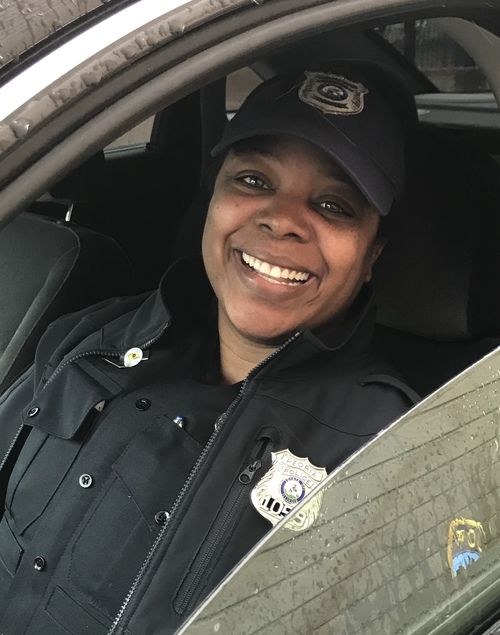 FUMC has long believed in, and advocated for, good policing in our community. We understand the difficult job police officers have on the streets and realize that they too are children of a loving God just like the rest of us.
Over the years, FUMC has been blessed by many who have helped keep our beautiful facilities safe and well-maintained so that everything is ready for worship from week to week. Today, we are blessed to have David Thornburg.
Our own Kate Rolffs embarked on what was scheduled to be a nine month missions journey late last year. Though the shutdown shaved a few months off of the journey, she came back with beautiful stories about unforgettable people.

Here are Kate's own words about how this journey changed her life, and helped her to get a new vision for what Jesus is doing around the world.
Faith Better Than Lucky Charms
By Julie Rolffs

It was a collision of cultures. And, that's exactly what we were hoping for!

In the summer of 2018, a team of youth from FUMC went on a mission trip to Northern Ireland to serve with a team from Beskydy Mountain Academy in the Czech Republic.

We hope to have a similar opportunity for our high school youth (those starting grades 9-12 in the fall of this year) in the summer of 2021. So, what do a Youth Director and a Mission Trip Leader do when life is anything but normal? Well, we've decided to take a step of faith.
Kid's Ministry: An Out-of-the-Building Experience
By Kara Bushong

We're having an out-of-building experience!

The kids may not be in our building, but the children's ministry is not stagnant.

If this time away from the physical church building has taught me anything, it is that we have amazing adults that love our children, and will go to great lengths to make sure our children know that God loves them as well.
By Pastor Miguel Rios

The quarantine has brought many new challenges, such as having to reinvent ourselves by discovering new ways to lead the church in worship.
En Espanol tambien - Also in Spanish
Outdoor Worship Returns In July
We'll be together again, again!

We're having an outdoor worship service in the church parking lot at 116 NE Perry Ave on Sunday, July 12 at 9 AM. Please note the earlier time from the previous service. Meeting at 9 AM will help us as we try to avoid the July heat.

(click below to read full story and view the map)
700 Main: What Does the Future Hold?
The FUMC trustees are at work to determine a viable path forward for our facility at 700 Main.

The question at hand is, can the building, which is in need of far-reaching repairs, be brought back to a useful state, or should it be demolished?
Golfers Putt Their Faith in the Lord
The 2020 FUMC Men's Ministry Fore the Lord Golf Scramble will be held Monday, September 14, at Pine Lakes Golf Course in Washington.

Men and women alike are invited to compete at a cost of $80 for 18 holes, and $66 for nine holes. Registration includes green fees, golf cart, boxed lunch, water, dinner, and prizes. There will be a shotgun start at 12:30 PM.
We close this edition with a look at the pictures that have come our way showing how our recent COVID-relief financial help to our ministry partners in Honduras has helped. We thought you'd like to share the joy.
View The Herald From May 2020
View The Herald From June 2020
Publisher
First United Methodist Church of Peoria

Editor
Greg Fish

Directing Pastor and Contributor
Rev. Dr. Timothy Ozment
Associate Pastors and Contributors
Adrian Garcia
Tanya Edwards-Evans
Miguel Rios

Copy Editing
Mindy LaHood
Contributors
Kara Bushong
Douglas Grogan
Christina Koeppel
Mindy LaHood
Dan Philips
Julie Rolffs
Kate Rolffs
Deadlines: Articles to be considered for publication in The Herald must be submitted to Greg Fish at gfish@fumcpeoria.org by 10 AM on the tenth day of the month preceding issue date. In the subject line of your email submission, type, "HERALD." All submissions are subject to editing and style standards, and their use is solely at the discretion of the editor. Picture submissions are encouraged to accompany your submission. Focus on individuals and smaller numbers of people who help tell the story.