The Online Magazine of First United Methodist Church
May 2020: Beauty in a Time of Chaos
Welcome to the new online home of The Herald magazine
A publication of Peoria First United Methodist Church
This day of quarantines and hunkering down due to the pandemic has inspired us to creative thinking.

The Herald magazine relies on timely writing to put a beautiful print edition into your hands every month. However, it's hard to be timely during a period where things change from one day to the next. Also, due to restrictions on public gatherings, you won't be at the church to pick up a copy.

Desperation breeds innovation. Worship gatherings go live online. Small groups meet in Zoom internet chat spaces. And, The Herald is cozying itself into a friendly little spot on the FUMC website.

Creating The Herald in a manner that is optimized for print is quite time consuming, and it's hard to make the online version look good on so many different digital platforms (such smartphones and tablets). Therefore, until we are able to meet again, we will be optimizing this publication for online viewing so you can handle the content well no matter what device you are using to view it.

With this in mind, there is a small group who still need a print version. Never fear. We will be creating a simple, basic version of all the stories we include on the website. If you're able to utilize technology to view our content, we encourage you to take full advantage of reading online. It will help us save on printing costs during this time when we're extra mindful of our expenses. However, for those who have been unable to come to the church at any time, and have traditionally received The Herald in the mail, we will continue to provide you with a print version. Once restrictions are lifted, and we are free to gather together again, we will maintain the new online version of The Herald, but we will also resume the magazine-style print version.

Don't forget to keep scrolling down for more great content, and to click the links to read the full stories.
RISEN JESUS, RISEN CHURCH
By the Rev. Dr. Timothy Ozment

Easter wasn't what we are used to this year.

No huge gatherings, no loud songs, no pomp and circumstance.

But, as I said in my Easter sermon, the first one wasn't what the disciples expected either. It was unusual, remarkable, extraordinary, and unexpected. The disciples' lives were on hold. They huddled in the upper room for fear of the pandemic of hatred and death raging outside their thin door. The door was locked for fear that someone outside might find them and do harm to them. But Jesus transcended the door of their doubts and fears to enter into the upper room and he sat with them awhile to bring peace and comfort.
By Pastor Tanya Edwards-Evans

Every day I am hearing the phrase, "when are we going to get back to normal?"

1 Peter 4:12 tells us, "Dear friends, do not be surprised at the fiery ordeal that has come on you to test you, as though something strange were happening to you."

What is happening with the pandemic involves not just you, but all of humanity, regardless of age, faith, tradition, sex, profession, or economic status. Everyone wants to go back to normal or business as usual. During this time of self-isolation and orders to stay at home, I want you to understand that there is no such thing as normal.


Staying On Mission Despite COVID
Our mission is to make disciples of Jesus Christ, by any means necessary, for the transformation of Peoria and the world.

FUMC makes and nurtures disciples through Sunday School, small groups, activities for children and youth, tender care for our Wee Bitties, shared meals, fellowship, and so much more.
The Peoria Police Prayer Ministry continues to have openings for prayer partners, and this is a ministry you can do from the safety of your home. You'll help provide prayer support for over 200 officers of the Peoria Police Department. Team members send a short notes every month or two to their assigned officers, and you'll pray daily for their welfare and safety. If interested, please contact Richard or Twila Moore by clicking here:
Our discipleship ministries have found new ways to bloom despite the restrictions that have been placed on us during the Coronavirus shut-down.

Click below to discover the ways that some of our traditional ministries have gone high-tech to bring us closer together while sheltering-in-place.
LOAVES & FISH SPRING FOOD DRIVE
This Spring has certainly been one to remember (or forget) with virtually everything we do in this world affected by the Coronavirus. Our Community Ministries have become more vital than ever to many in our community and in the neighborhoods around FUMC.

Loaves & Fish has continued to serve our neighbors. However, our delivery methods have had to adapt to social distancing and gathering requirements. All of those we serve are now receiving"to-go" packaged items at the back door. Many have expressed their appreciation that we have been able to be there to meet their needs. In the past month, we have averaged over 150 guests each week.
Bilingual Article - Click for English and Spanish Versions
EVERYONE IN MISSION:
The Good News Continues to Spread
By Rev. Adrian Garcia
The Sanctuary doors might be closed, but the Church's mission remains active.

As the church building closed, house doors were opened for worship. This made us realize that we all are in mission together. We are making disciples at home, in our neighborhoods, from windows, doors, and even through street chalk messages. We continue praying together, as we seek to support and love one another.

Your Facebook and Instagram posts show it. Social Media has seen an increase in the presence of Scripture. Online Bible studies and worship services now fill many computer screens.

The Good News message continues to be shared. Loving deeds are being performed. The Spirit is prompting us to share blessings with others.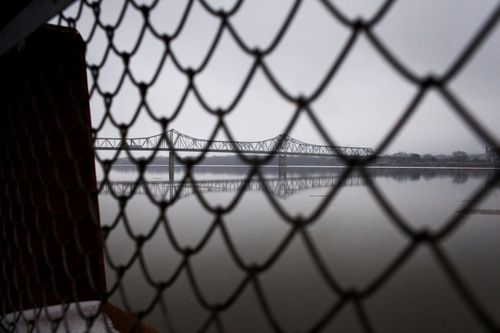 Discover the new virtual exhibits from The Foster Gallery for Christianity and the Fine Arts

In June of 2019, The Foster Gallery exhibited Artists@First. We are blessed to have so many gifted artists in our congregation. During the month of April, we highlighted a different artist every few days in a virtual exhibit on The Foster Gallery Facebook page. We will compile all the images into a slide show so you can see the entire exhibit.

Throughout the month of May we will be exhibiting photos taken by young artists in our 2019 6 Ways 2 Praise Fine Arts Camp. May these images bless your days and lift your spirits.
6 Ways 2 Praise Goes Digital
Our Fine Arts Camp, 6 Ways 2 Praise, was scheduled for June 15–18. Due to COVID-19, and necessary social distancing, we are considering offering the camp online. This is what we know so far:
The camp will most likely be offered online with dates to be determined.

There will be no charge for 6 Ways 2 Praise online.

Parents/guardians will be required to register their children so we can plan for the needed supplies.

Please stay tuned via our website and Facebook page for further developments and registration information. If you have any questions, please contact Dr. Carol McPherson using the contact form on our website
Foster Gallery page.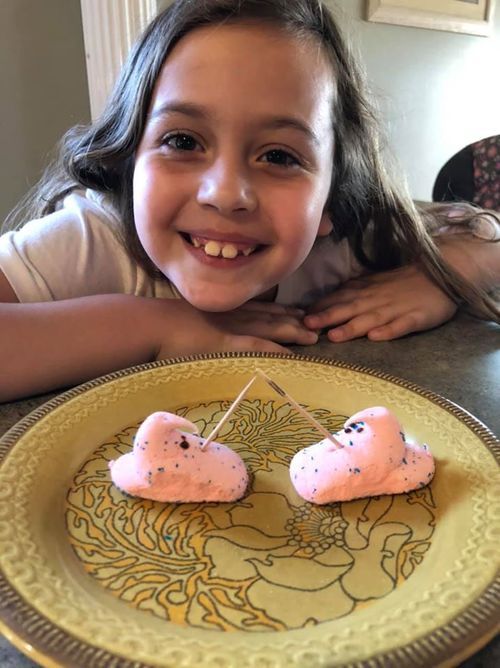 Kids Meeting Face to Facebook
The children's ministry is still going strong at Peoria First UMC; it just looks a little different.

The families are being sent lessons and challenges via email each week. They are participating in sharing God's Word with others by working on music, skits, and memorizing Bible verses at home that are shared through Facebook. We have began offering a children's message on the kids Facebook page on Sunday mornings as well. We encourage you to join our kids' page by searching, "Peoria First Kids," then stay in touch with what our kids are doing, discover ways you can help, and maybe even learn a thing or two from them.

Click here to see some of the wonderful pictures our parents have submitted of our kids engaged in these fun, faith-based activities.
Social Youth, Social Distancing
By Christina Koeppel
Recently, students of all ages heard the final word from Governor Pritzker: social distancing will remain in-place for the remainder of the school year. This means either online or packet work, alone, at home, without friends, without classmates, and with parents filling in the gaps of learning.

The majority of youth I have talked to have mentioned that they miss their friends and miss real interaction with people other than their family. Even the introvert in me understands their desire to be with people. After all, God created us to be in relationship with others.
Click on the globe to the left to read about three homegrown missionaries that are making a difference in the world.
The Faces of
Sheltering-In-Place
We asked you to submit your "sheltering-in-place" pictures and we were overwhelmed by the response!
We hope seeing these wonderful faces again will warm your heart and give you reason to smile. Isn't it wonderful how technology has helped us to stay connected in this potentially lonely time?
If we missed your submission, please let us know; we didn't mean to leave you out. And, if you'd still like to send us a picture of what sheltering-in-place looks like for you, feel free to attach a digital copy, and send it to
info@fumcpeoria.org
. (Sorry, we can only accept emails of digital pictures at this time due to COVID related restrictions.
Behind The Scenes, But Always In Our Hearts
Maintaining a healthy, safe, and clean building environment takes solid commitment from highly valued people. We recently received a note from our dear friend, Fernando, expressing his heart to you for the work he is able to do throughout the shutdown. We're passing his letter along to you to warm your hearts as well.
A story of love that surpasses barriers, and a homeless man who changed hearts.
Following is an article that first appeared in print in 2014. It's a powerful story to contemplate during these days of our own isolation.
By Diane Pflederer
As I drove into the parking lot behind the church that Sunday evening, I saw a man sitting on a pile of bricks near the back door of the church. I'd seen him sitting there many times, and I knew he was a regular guest at the Loaves & Fish program.

I assumed he was homeless and had found a warm place to sleep since the back door of the church is somewhat protected from the elements. I'd occasionally seen him drinking coffee inside the church during the coffee hour on Sunday mornings.
He's a small man probably in his 50s with a mangled grayish beard, a cap pulled down over his eyes, and shaggy black clothes. Although our paths crossed many times, I didn't know his name and walked right by him that night without thinking that he was probably not only homeless but also hungry. I didn't think about inviting him to the dinner I was going to attend which was a celebration of the completion of the new addition to the church. My thoughts were on my role as a table leader.
Publisher
First United Methodist Church of Peoria

Editor
Greg Fish

Directing Pastor and Contributor
Rev. Dr. Timothy Ozment
Associate Pastors and Contributors
Adrian Garcia
Tanya Edwards-Evans
Miguel Rios

Copy Editing
Mindy LaHood
Contributors
Kara Bushong
Douglas Grogan
Christina Koeppel
Mindy LaHood
Dr. Carol McPherson
Dan Philips
Diane Pflederer
Deadlines: Articles to be considered for publication in The Herald must be submitted to Greg Fish at gfish@fumcpeoria.org by 10 AM on the tenth day of the month preceding issue date. In the subject line of your email submission, type, "HERALD." All submissions are subject to editing and style standards, and their use is solely at the discretion of the editor. Picture submissions are encouraged to accompany your submission. Focus on individuals and smaller numbers of people who help tell the story.