From Shutdown to Break-out: A Church Moving Forward
By the Rev. Dr. Timothy Ozment

One year ago, pastors and lay delegates would have been at the Annual Conference at the Peoria Civic Center singing, And Are We Yet Alive?

This year, the question that song asks is perhaps more appropriate than at any time I can remember. The answer to that question, however, takes on a number of meanings. And the answer seems to be, "Yes, but…"

Are we yet alive? Yes, but we're not meeting in the church like we used to. By the time of the release of this edition of The Herald, we will have had at least one outdoor/parking lot worship service. The music will have been inspirational, the prayers real, and we will have experienced communion in all of its wonderful, yet distanced, manifestation.

Are we yet alive? Yes, but the Church (capital C) in North America has been in decline for decades. 27% of any given population are in church on Sunday; and now, that number is less than 2% due to the pandemic. We've continued to offer wonderful programs, worship services, classes, and ministries, but people seem to not be connecting like they used to do.

Let me switch gears a bit…

Are we yet alive? Yes, and we've engaged a consulting team from the Unstuck Group who are helping a dozen or so members of our church and our pastoral staff to evaluate what the true health of our congregation is. Thus far, we've found great encouragement as some of our numbers are showing vital signs of life and health. And yet, we're beginning to recognize that other numbers are revealing problems that need to be corrected.

Are we yet alive? Yes, and our team and staff are going to be prayerfully offering a path forward for our congregation which should help guide us for the next five years. Frankly, we don't know what the next five years are going to look like with the likelihood of multiple lockdowns coming as the pandemic flares up and dies down again and again. Nevertheless, we believe God is calling our church to something greater than what we've experienced thus far this year. We believe God has allowed our normal life – including our church life – to be interrupted for a purpose. We believe we should not ignore this opportunity to reevaluate our mission and vision; the call of God to be in ministry on the corner of Perry and Main; and our call to engage the neighborhoods both downtown and where our congregation predominantly lives, in the neighborhoods of Peoria and Tazewell county. Plus, we cannot ignore God's call to be in mission and ministry here and around the world.

Are we yet alive? Yes, we are.

Be in prayer for our leadership teams, our staff, and our congregation. Pray that God will open our eyes and ears to see and hear the call which God is giving, and to understand the vision that God is revealing to us. Pray that God gives us an old-fashioned burden for the people we're called to serve right here in our own backyard, as well as those in a country far away. Pray that God gives us the power of the Holy Spirit to be bold enough to admit when things need to change, the courage to accept the challenge, and the wisdom to follow God wherever God may lead. If you love this church, if you love Jesus, pray every day for these things.

Are we yet alive? Yes, yes we are. Thanks be to God.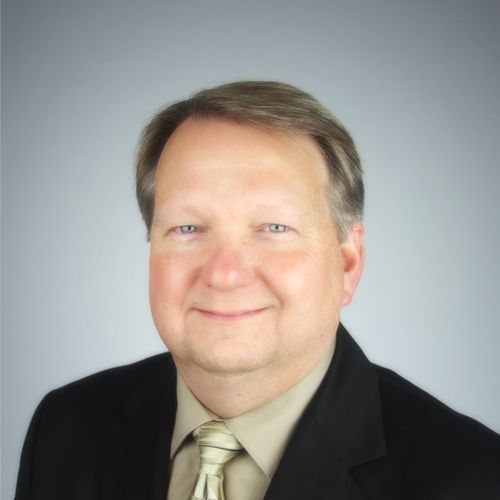 is the Directing Pastor of First United Methodist Church - Peoria