RISEN JESUS, RISEN CHURCH
RISEN JESUS, RISEN CHURCH
By the Rev. Dr. Timothy Ozment

Easter wasn't what we are used to this year.

No huge gatherings, no loud songs, no pomp and circumstance.

But, as I said in my Easter sermon, the first one wasn't what the disciples expected either. It was unusual, remarkable, extraordinary, and unexpected. The disciples' lives were on hold. They huddled in the upper room for fear of the pandemic of hatred and death raging outside their thin door. The door was locked for fear that someone outside might find them and do harm to them. But Jesus transcended the door of their doubts and fears to enter into the upper room and he sat with them awhile to bring peace and comfort.

Our lives are on hold right now. We've been told to shelter in place until this pandemic is over, or at least until it's somewhat under control. Like the disciples, we've locked the door in fear of what is outside. Jesus instructed them to shelter in place and remain in prayer until they had received the power of the Holy Spirit. After Pentecost, they were to go outside; go and make disciples of Jesus, baptizing them in the name of the Father, Son, and Holy Spirit, and to teach everything Jesus had instructed them to teach.

Perhaps it will be Pentecost (Sunday, May 31) when we will all be together again to worship at the church. That would be something wouldn't it? It would be like God giving us a huge object lesson on what Easter and Pentecost were actually like in the life of the first century church. And, maybe God will grace us with a fresh outpouring of the Holy Spirit to cleanse, empower, and embolden us to proclaim the Good News of Jesus.

Will things ever get back to normal? I have to admit that I hope not. I'm not sure I want normal again. Normal means the Church in America is in decline. Normal means the Church on the inside appears to not have much influence on the world on the outside. Normal means we surrender the truth for half-truths. Normal means we're adequate, good enough, safe, and tolerable. Normal means we're plugging and chugging along without making a lot of waves.

No, I think I'd love my faith, and the faithful of the church, to keep something of the unusual, remarkable, extraordinary, and unexpected. I'd love to see the fire of God fall again and set us ablaze for the sake of Jesus Christ. I'd love to see our church continue to think outside the box and share the love and grace of God with our people and with new people in a whole new way.

Come, Lord Jesus, and sit with us a while to bring peace and comfort. And come, Lord Jesus, set us on fire with the power of the Holy Spirit.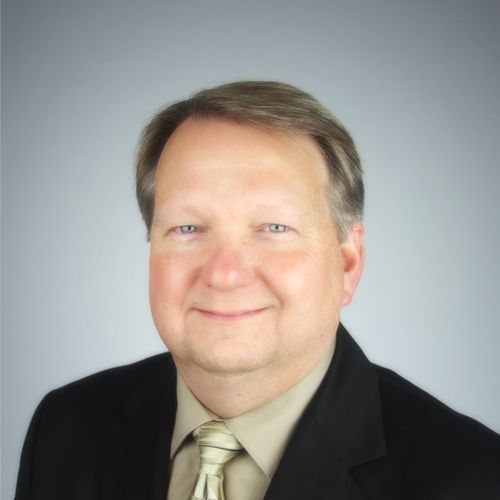 is the Directing Pastor of First United Methodist Church - Peoria