HIGHER
WIDER
CLOSER
DEEPER
By the Rev. Dr. Timothy Ozment
Many people over the years have asked me, "How do I measure my faithful walk with God? Am I where I should be at this point in my Christian experience?"

In October, we have a sermon series coming that will help answer those questions. We'll look at what it means to be a healthy well-rounded disciple of Jesus that goes Higher, Wider, Closer, and Deeper.

We go HIGHER in worship and praise of God.
It is the natural response of a disciple to worship God by offering praise and thanksgiving for the grace and mercy which God has given us. We worship God because of who He is and what He has done in the creation of the Universe, and because of the ways He sustains us daily.

We go WIDER in outreach, ministry, and evangelism to a world that desperately needs a Savior.
Our love extends not only vertically (upwards) towards the God who created us, but also horizontally (outwardly) towards those in need around us. Having a circle of care that is wide does not mean that it is unfocused or random. Instead, as we learn more about those God has called us to be in ministry with, we should create deep relationships with them as well. A healthy disciple changes our focus from what we get out of our Christianity and redirects it towards how we might be a blessing to others. Our focus shifts outward.

We go CLOSER to one another.
This pandemic has caused us to discover that we truly miss one another. The deep conversations, the warm smiles, and the hearty hellos are all important aspects that, together, make us the body of Christ. When we finally see one another, it will be hard not to give one of those deep hugs that make you forget all the problems of the world. Drawing close means supporting, encouraging, and at times correcting one another. It is about doing life together with people you respect and care about.

We go DEEPER into our faith and relationship with God.
We do this through spiritual practices like the regular study of God's Word, prayer, fasting, journaling, meditation, and a host of other disciplines that lead us deeper into our relationship with Jesus. We invite the Holy Spirit to lead us deeper into God's presence, opening ourselves to whatever the Lord longs to give us or desires from us. Some of these spiritual practices we do alone in solitude. Others we do while surrounding ourselves with a small group of trusted friends. And still others we can participate in with the whole community of faith during regular worship services and other church events.

Determining our spiritual health is really about determining what the next step of faith will be. We typically start off with small steps which then lead to deeper faith commitments. For example, if you've never attended worship, try one of our online worship experiences. Next, you might consider committing yourself to participating in online worship twice a month, and then every week. Afterwards, try coming in person to an on-site worship service. Then, make a commitment to worship weekly. Similar steps can be created for each of the HIGHER, WIDER, CLOSER, DEEPER paths.

Perhaps the most important step is the first step into a commitment to knowing the saving grace of Jesus. All of the paths I've mentioned have the potential to lead us into the heart of God, and out towards the people whom God loves. The starting point, middle point, and ending point is to deepen our relationship with Jesus, accept His grace, and receive the power of the Holy Spirit to live as a faithful healthy disciple every day.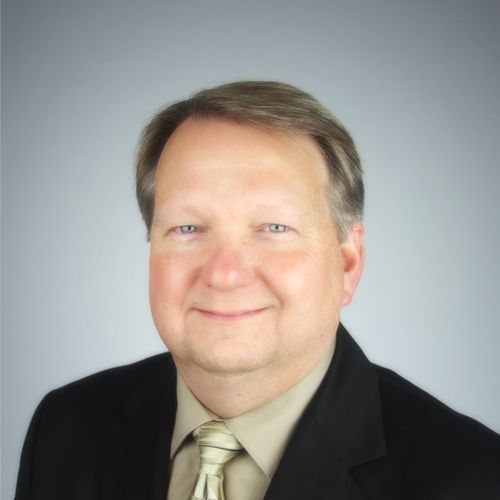 is the Directing Pastor of First United Methodist Church - Peoria